Alex and Lauren – Six-Figure Course Creator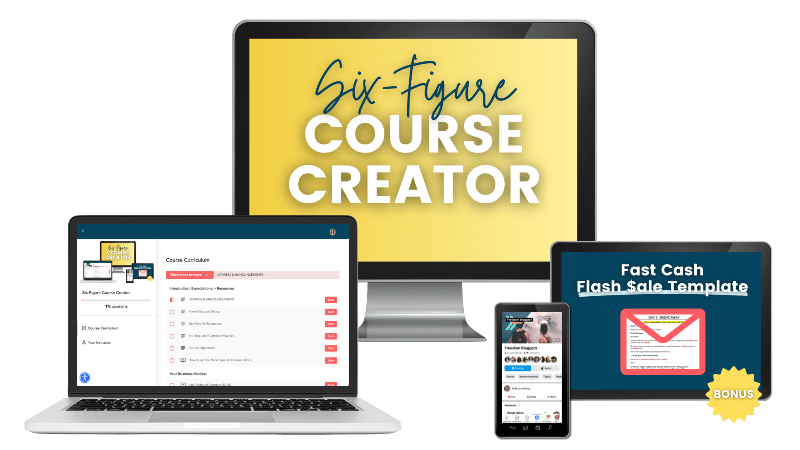 Are you ready to create your first course and scale your online business to six figures?
Learn how to create and sell your own online courses without needing to be an "expert" in your field or have mad video skills. We got you.
Imagine for a second that you could…
💻 Sell courses that have an impact and change the lives of others.
We've helped people lose more than 100 pounds with our diet program and make more than $10,000 with their blog. This is life-changing sh*t. This is the real magic and what makes the money that you earn so much more fulfilling.
📈 Make thousands of dollars every month fairly passively.
There's not a better feeling than waking up in the morning with a big, warm cup of coffee and checking your emails to see what sales came in overnight. You can structure your business in such a way that this is possible, and it's wonderful.
😜 Have confidence and never feel weird about selling your courses.
When you love the products that you sell and you know that they WORK, you feel confident in what you're doing. No need to put a salesman hat on or to beg for sales. It comes naturally when you're communicating in the right way.
👩🏻‍💻 Turn your online business into your full-time career!
Quitting our full-time jobs was a bit scary, I won't lie. But one thing I knew for sure… I wasn't going back. Not when you get a taste of what life is like on the other side — when YOU get to design your days and work every minute for yourself.
Well, you don't need to be an "expert."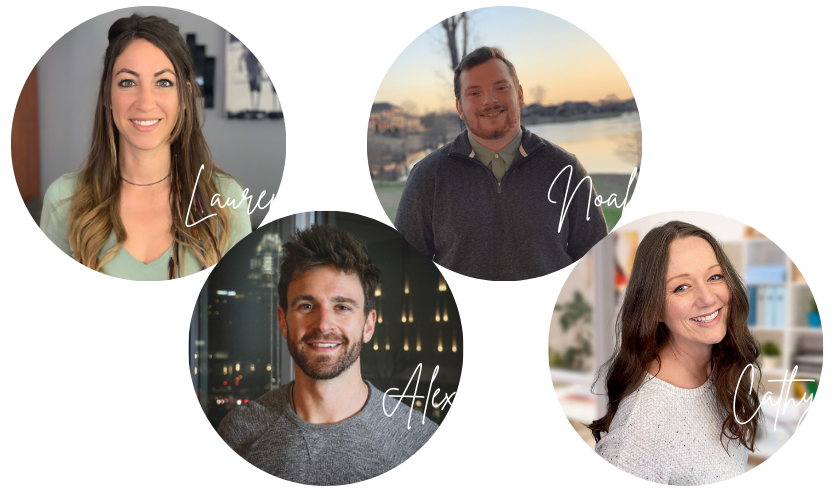 Hello and welcome to the crew! Here are Create and Go, we're all bloggers too. Our team is comprised of several bloggers all running their own online businesses in various niches.
Because of that, we bring a LOT of different experiences to the table. But it's important to remember that we all started out just like you…
We didn't have any special "credentials" to qualify us to teach online. We built our businesses on a combination of professional and personal knowledge and experience.
Creating our first online course was what changed the game for us. It was the difference between making $1,000 and $10,000+ a month.
Now, it hasn't been the easiest journey. Those first few months required a LOT of trial and error. There was a failed product launch and a failed blog in there somewhere but then, we started to figure some things out.
We learned how to turn $1,000/month into $10,000/month and then $20,000/month — all through selling online courses and programs. These are the same strategies that the entire Create and Go team has used to build multiple successful websites in various niches, and we are ALL now sharing these strategies with you in this course!
You see, the setup is everything. If you build the right foundation and you focus on the right things, you'll save yourself months of zeroes and question marks.
Our team is constantly growing and learning and has since been able to turn our two blogs into a million-dollar online business:

Now, it's your turn!
We have helped over 16,000 students become content and course creators and start their own online businesses.
Some of them are earning $10k, $20k, and even over $40k/month with their online courses!
We still do this full-time, so the strategies that we teach are always updated for what is currently working for us!
Sale Page: https://createandgocourses.com/p/six-figure-course-creator
Proof Download