Josh Nelson – R4 Sales System 2.0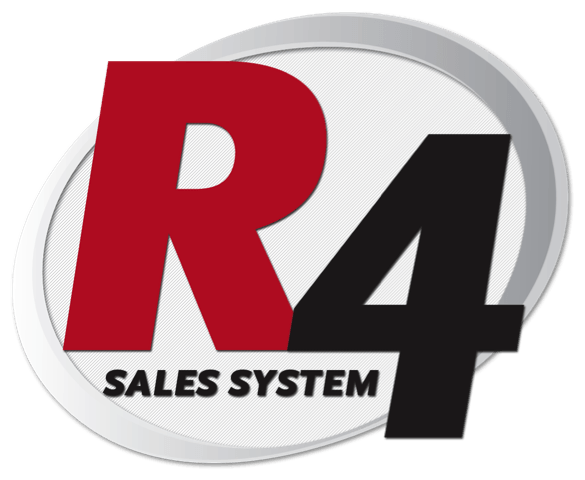 The #1 Sales + Marketing System for Digital Agencies Build your authority, fill your opportunity pipeline, and close more sales with confidence.
Use our complete, proven system to lead your prospects through a strategic sales process that positions your Agency as the obvious choice to solve their problems.
Build Your Authority: Use the R4 Framework to create marketing content and sales conversations that demonstrate your expertise and authority and build confidence.
Fill Your Pipeline: Use the ready-to-customize and use marketing assets and step-by-step campaign strategies to fill your opportunity pipeline with qualified leads.
Close More Deals: The R4 Conversation Framework, scripts, and objection handling systems will turn even the most junior salesperson into a closer, without being 'salesy'.
Build Your Authority, Fill Your Opportunity Pipeline, And Sell With Confidence!
The R4 Sales + Marketing System…
Works no matter what services you are selling or who you're selling to (it's truly a 'universal' framework)…
Positions you as an expert and preferred person to work with, even if you are brand new to the industry (I designed it to train my junior salespeople)…
​Instills confidence in your prospects that you aren't just trying to make a sale and actually have the ability to help them…
Shows you *exactly* what you should be selling to your prospective customer…
Gets you paid premium prices for your services…
​Is EASY to learn, whether you are new or experienced in this business…
Gives you the exact conversation structure, language, and questions to use to sound like a pro, control the conversation, and make the sale.
Stop Leaving Sales To Chance!
The R4 Sales System is a step-by-step process to systematically drive prospects through to close.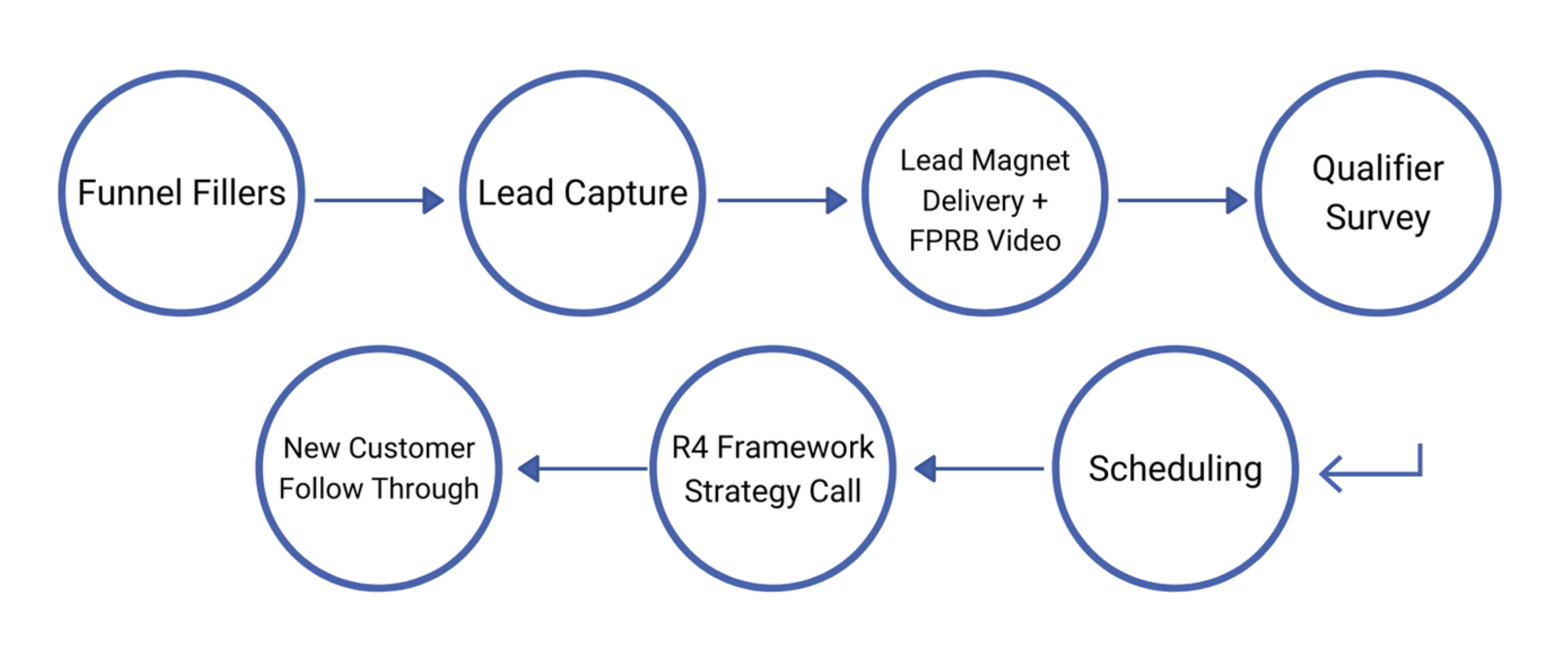 Here's What's Included in R4 Sales System 2.0!
From Lead Magnets, To Sales Scripts, To Lead Generation Ad Campaigns, And Automated Sales Funnels…The R4 Sales System 2.0 Is Everything You Need To Build Your Brand, Generate More Leads, And Close More Deals!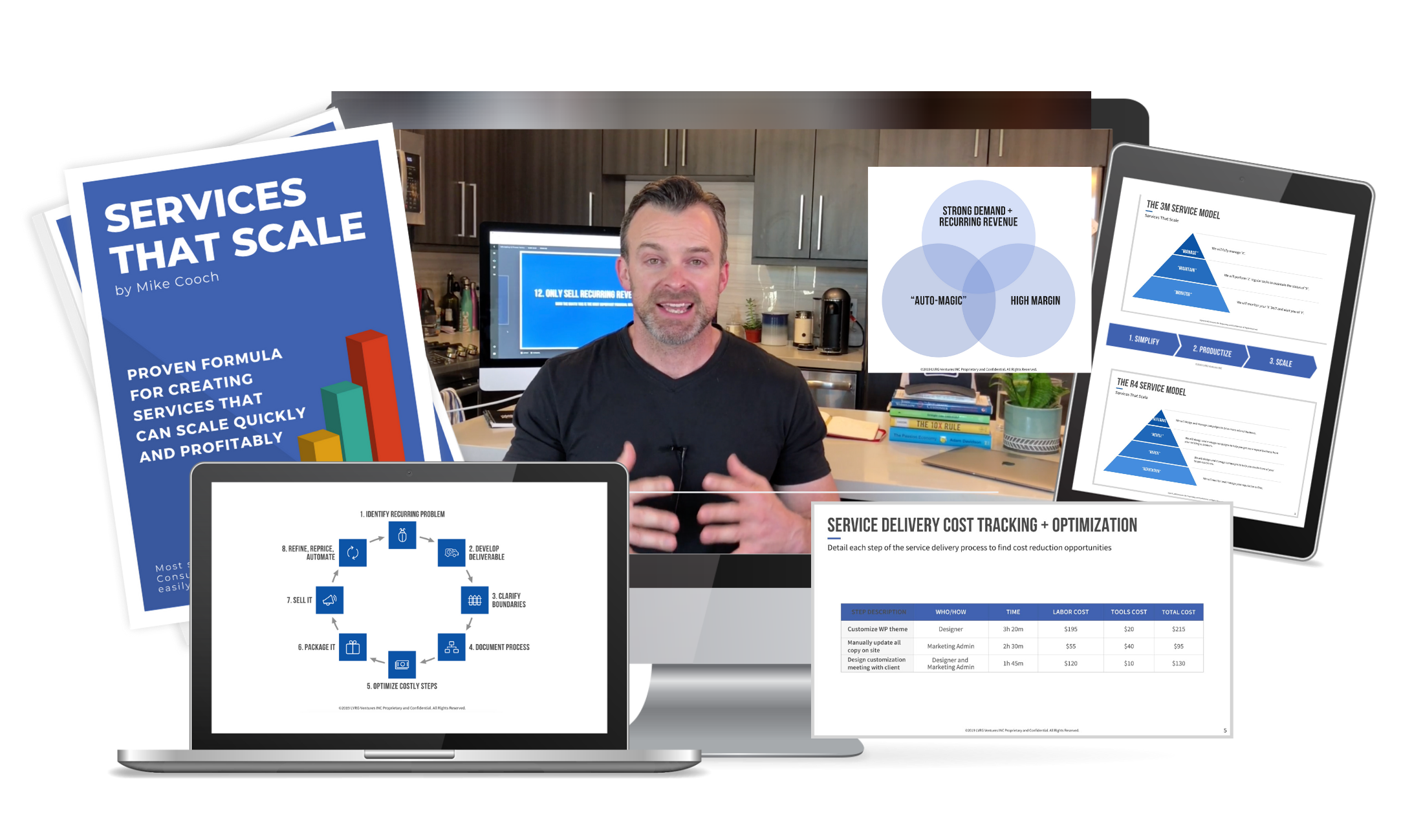 The R4 Framework that shows even a complete novice how to sound like an experienced marketing pro when talking to a business owner…
The R4 Lead Generation Book, Presentation, and Sales Letter to fill your sales funnel with interested prospects…
The Step-by-Step Attention Engine campaign strategy you'll use to build winning Facebook Ad campaigns that automatically and affordably generated leads 24/7…
The 'Perfect Sales Conversation Framework' so you'll know exactly how to structure any sales conversation for success…
The 'R4 Strategy Call Script' so you masterfully lead a prospect through a Strategy Call that positions you as an expert and closes deals naturally and quickly…
The 'Perfect Objection Handling Script' and step-by-step framework to handle objections without sleazy, high-pressure tactics so you can close more deals while maintaining credibility!
The 'Question-Based Selling Framework' so you'll know how to use what is perhaps the most important sales technique I've ever learned to sell by asking questions.
The Relationship Bridge Retargeting Campaign Strategy that keeps you in front of prospects 24/7, builds your authority positioning, and closes deals without lifting a finder…
AND MORE…email campaigns, follow-up phone scripts, content templates…everything you need to start selling more!
BONUS: You'll also get my complete sales funnel – complete with page templates, campaigns, and automation sequences – so you can implement the R4 Sales System as quickly and easily as possible!
Sale Page: https://servicesthatscale.com/r4
Proof Download