Summaries.Com – Encyclopedia Plan (1,000 business books)
All the Best Ideas from 1,000 Different Business Books Assembled in Concise 30-minute Executive Summaries — Including 50 Books Still To Be Published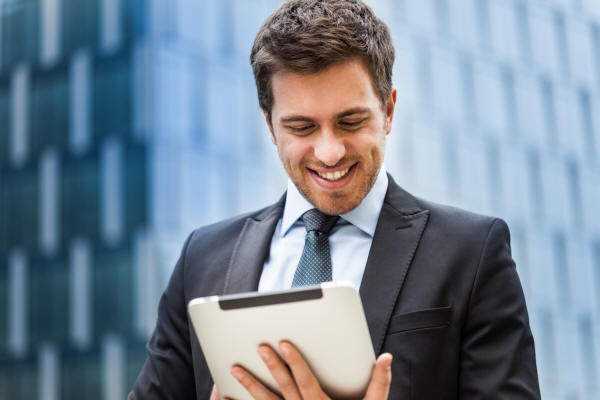 Have you ever heard the expression: "Knowledge is power?" When it comes to being successful in building a business or developing a great career, the more you know the more you can do. That's why people read business books — to get fresh ideas and to expand their business knowledge.
Week in and week out for the past 20 years, Summaries.Com has been taking a newly published business book and developing a 30-minute executive summary which encapsulates all of the best ideas from that book without all the filler material. We've created an impressive treasure trove of business ideas and strategies — which you can now access with The Encyclopedia of Business.
The Encyclopedia of Business will expose you to the best ideas and thinking from 1,000 different business books. In total, The Encyclopedia of Business is a world-class collection of concise 30-minute executive summaries of the best business books ever published.
How to put the very best ideas from 1,000 business books into your back pocket . . . and into action in your life and career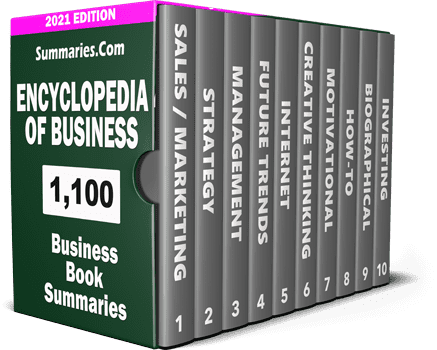 So what do the summaries look like? To see samples, click on these book covers:
If you sign up for The Encyclopedia of Business, you will immediately receive a copy of the 1,000 summaries in our back-issue catalog plus a new summary every week for the next year. For a complete alphabetical listing of the 1,000 business books we've summarized so far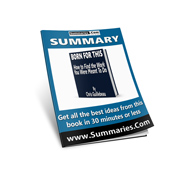 Why read summaries of business books?
Summaries allow you to get fresh new ideas, strategies and business tips.
You can get the best ideas from a full-length business book in 30 minutes or less.
Reading a book summary gives you the big picture perspective. You can see the best ideas from the entire book from a top-down view.
Business books can alert you to emerging trends — so you can catch the next big thing before your competitors do.
You can use business book summaries to catch up on the classics you meant to read but have never got around to.
Reading books written by the smartest people in business is a great way to get ahead. You shorten the learning curve by taking advantage of their hands-on experiences.
For just $2 a week, you get exposed to ideas which might be worth millions to you.
Studies have shown you can remember more by reading an 30-minute summary than you will by grinding your way through a 300-page book.