The Passive Income Unlocked Protocol
Learn the exact process that we've used to grow our niche sites to over 1 million pageviews and $50,000+ per month.
Create a Recurring Passive Income Stream
Learn the exact process we've used to grow our niche sites to well over 1 million pageviews and $50,000 per month.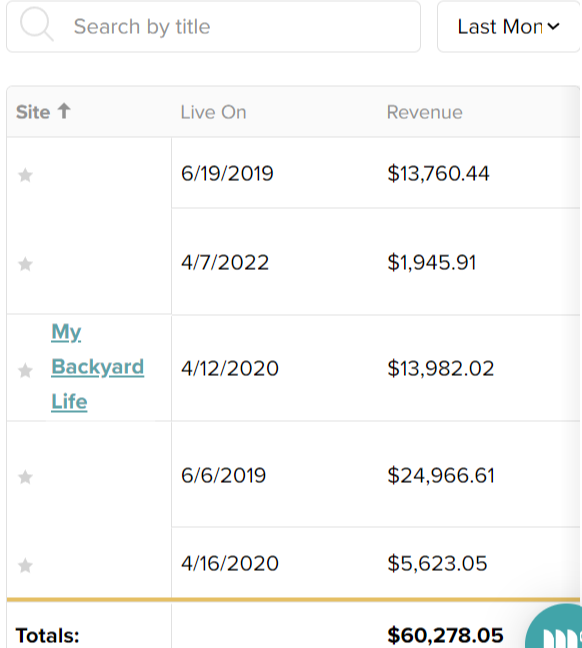 Grow Your Traffic Organically
Use our reliable, step-by-step process that we've used to consistently grow the traffic on every single one of our sites, with no paid traffic.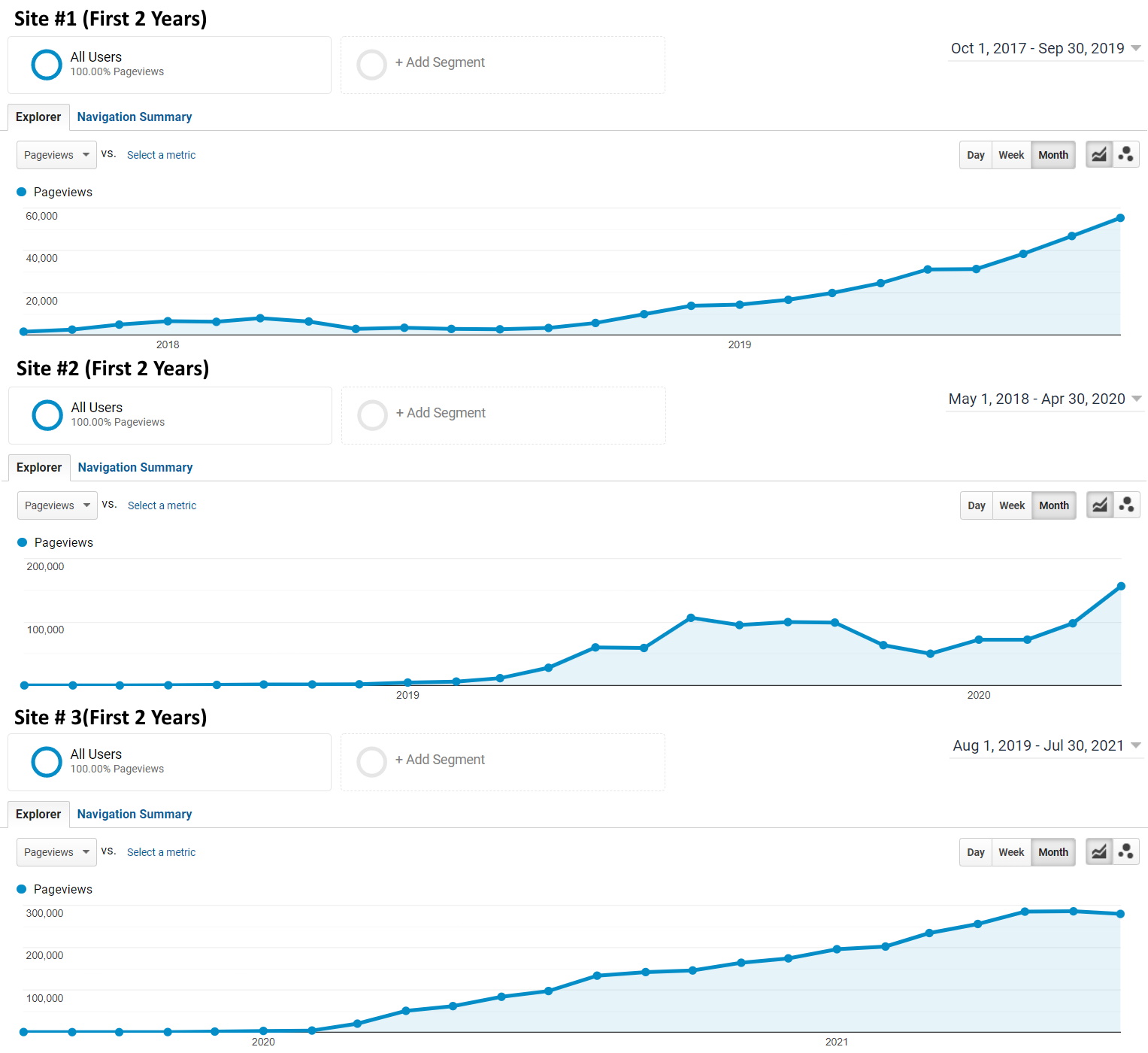 Learn From Our Case Study Site
See our exact techniques using real-world examples from our our case study site (site #6 in the image), which is revealed and analyzed throughout the course.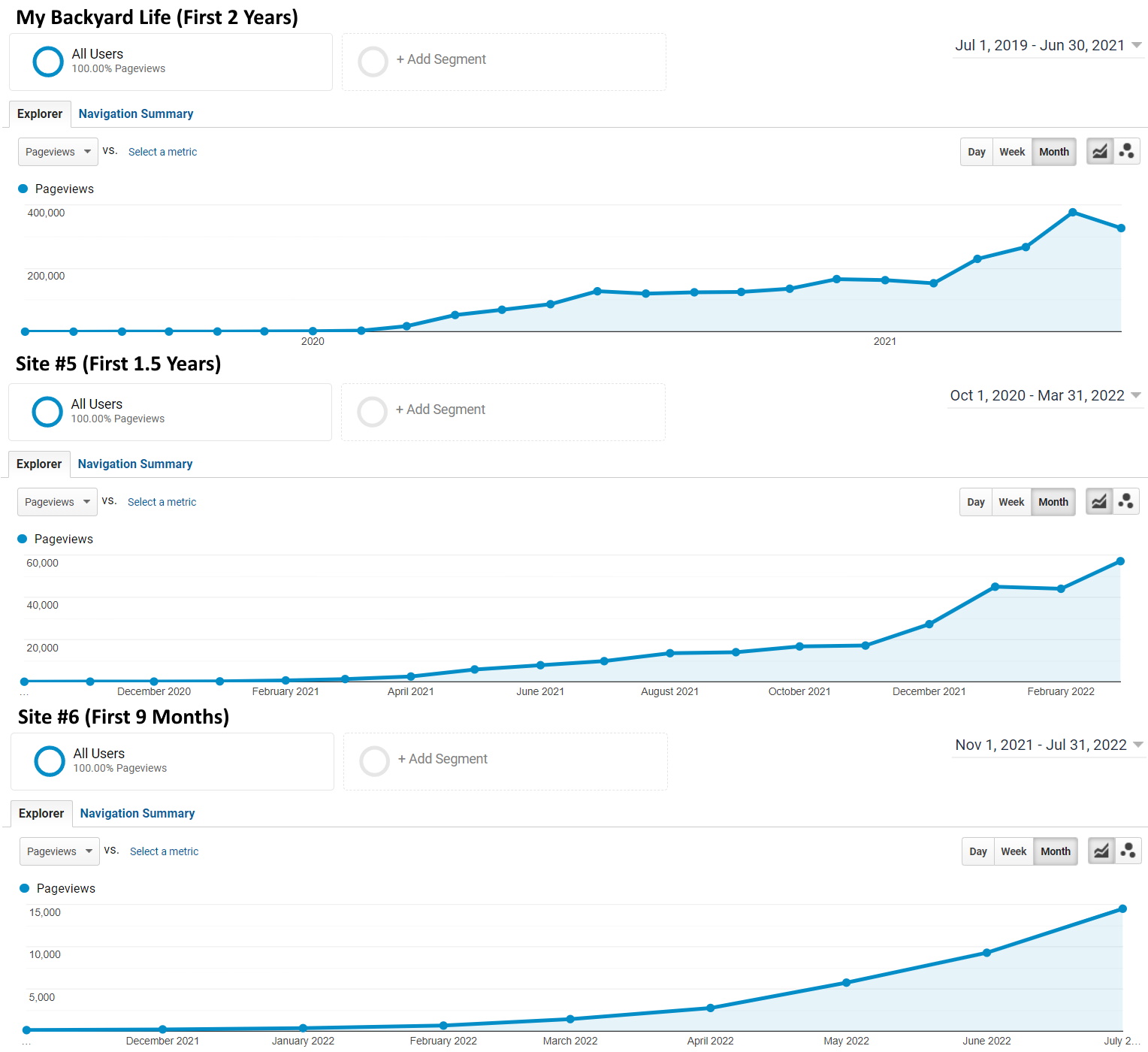 Learn How to Build Informational Niche Sites
Step by step, from niche selection to monetization
Learn using real examples from mybackyardlife.com, our case study site (revealed in the course), and a sample site built from scratch
Monetize with display ads, affiliate links, and digital products to create multiple income streams from a single niche site
 No link building necessary
 No need for social media
 No dealing with customers
 No managing employees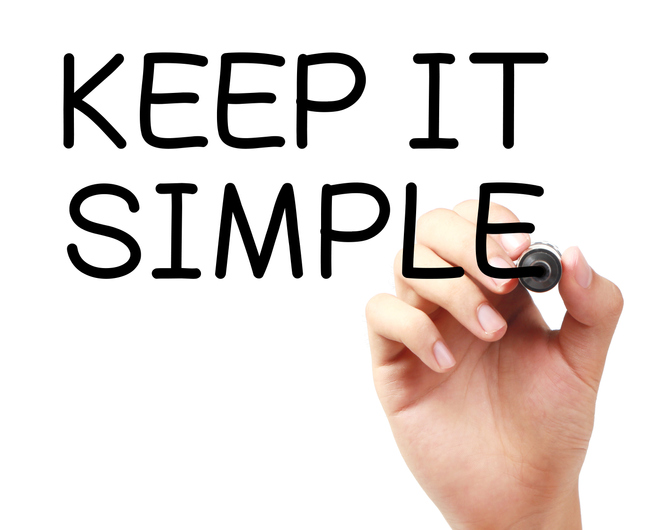 What's Included?
10+ hours of video lessons
Go through 50+ over-the-shoulder videos showing you everything you need to know about building a successful niche website.
Step by step walkthrough of our process for building sites
Use the Passive Income Roadmap to keep you on track as you work through each step of the course, from beginning to end.
Access to multiple templates and checklists
Download and use several checklists and templates that we've created over the years that have helped us streamline our processes.
Access to our private community
Learn from others who have already built successful websites. We're active and participating in the community regularly as well. See the FAQ below for more details.
Access to updates and changes
Immediately access new or updated content as changes happen in the industry or our strategy shifts over time.